Florence Installation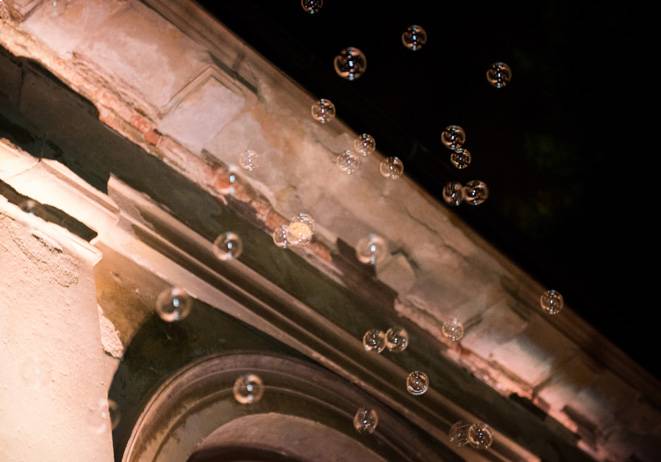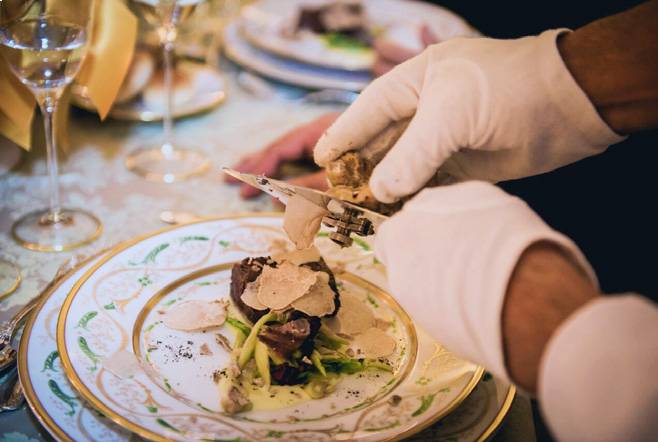 THE LUXURY OF LANDSCAPE
CURATED BY ANEKA MANNERS
FLORENCE, ITALY 2018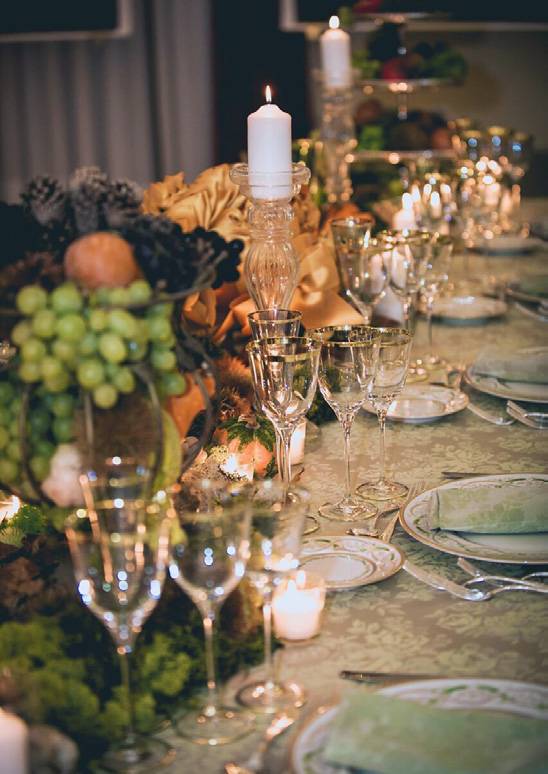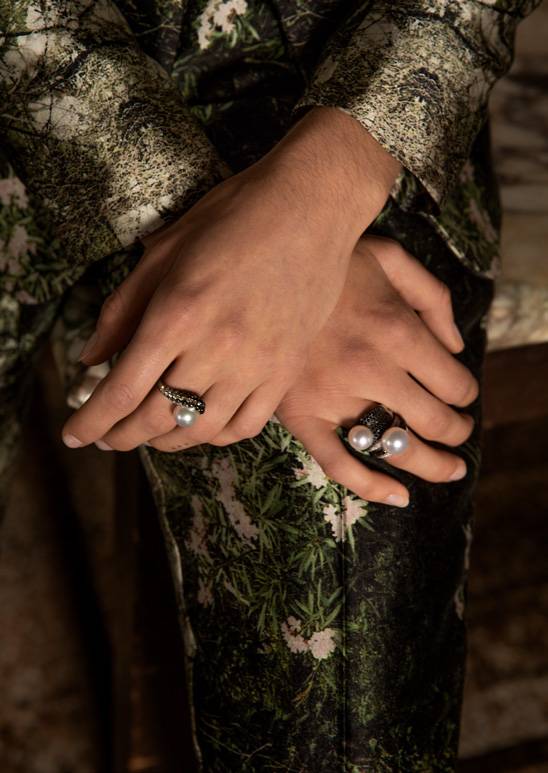 Palazzo Pandolfini, a private luxury residence in the heart of Florence was the location for an exclusive exhibition of especially commissioned works by Australian artists across fashion, fine jewellery, sound, sculpture and the visual arts. Curated together with rare Florentine wine and food experiences, this multi-sensory two week event complete with a Member's Lounge and Luxury Store. The installation was opulent, spectacular and shone the bright light of Australian talent into the hearts of Florentines and overseas visitors alike.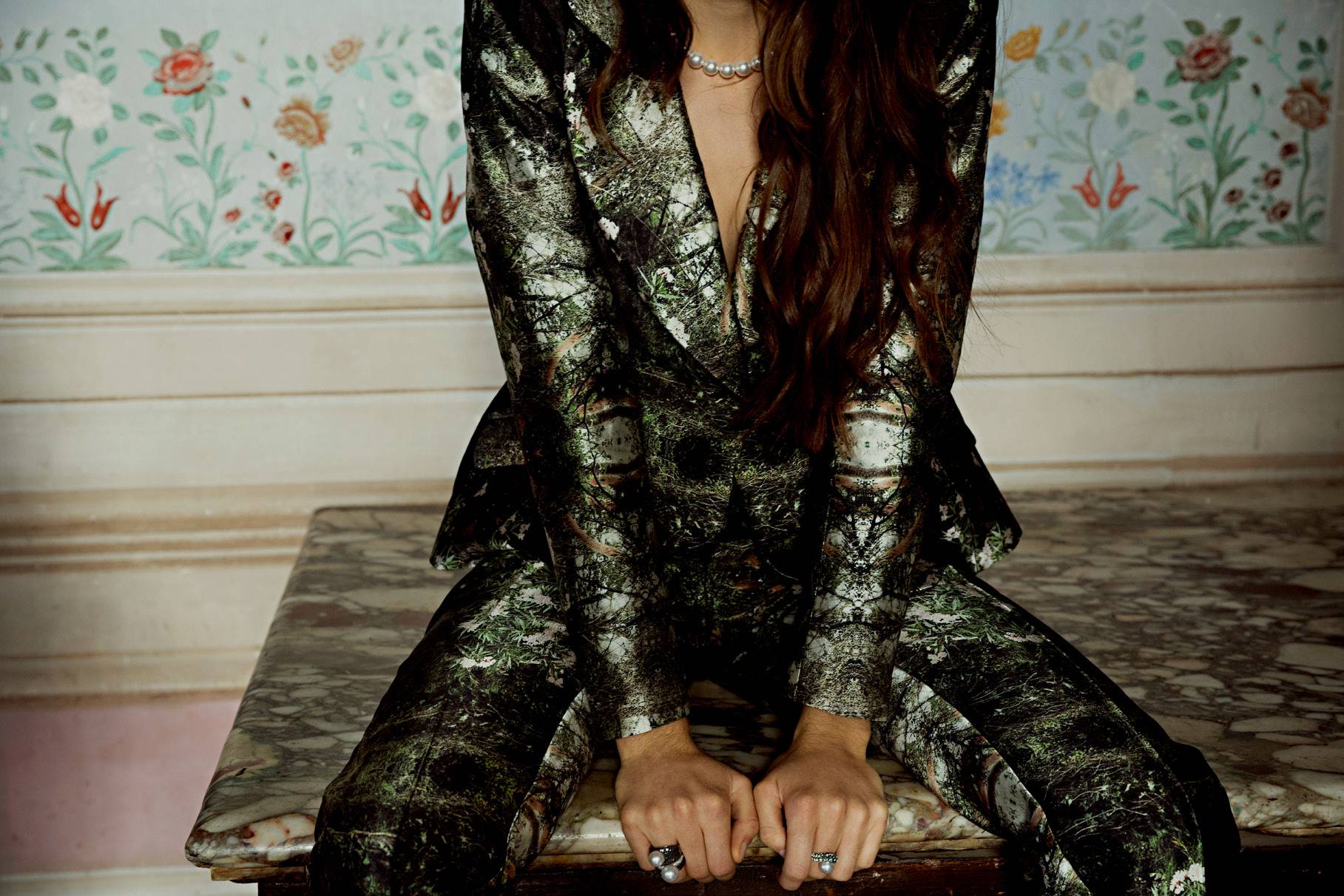 LUXURY OF LANDSCAPE COLLECTION
BY ANEKA MANNERS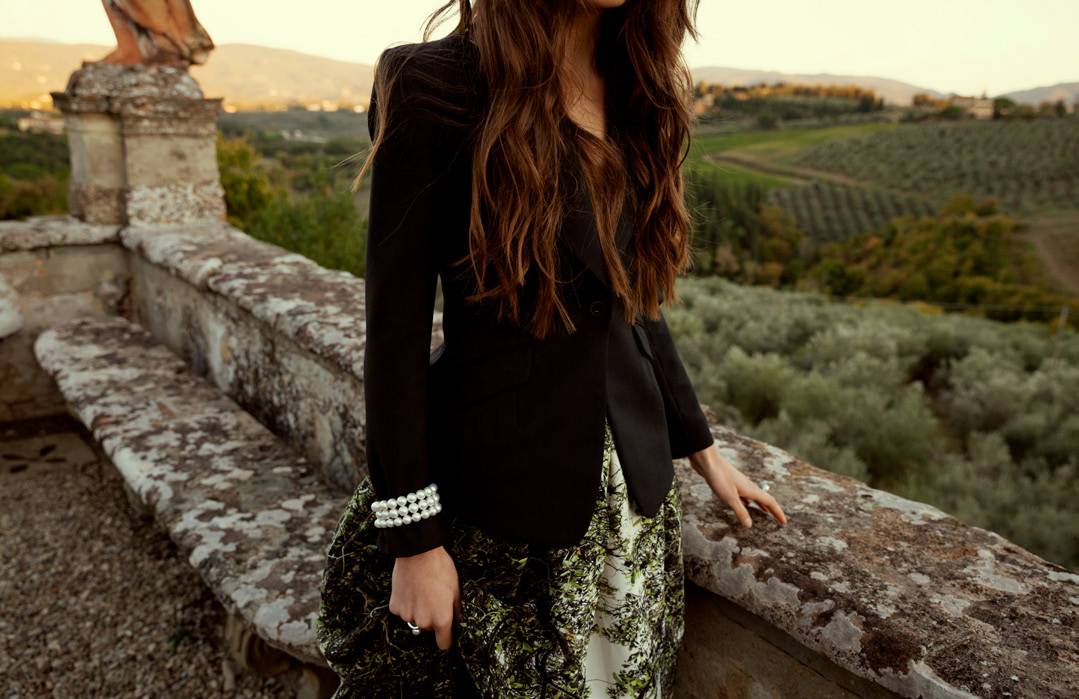 Dusk in the hills of Tuscany at Villa Corsini in Mezzomonte, a private residence held in the Corsini family for generations. Our 'Vines', 'Oleander' and 'Banana Leaves' silk prints weave their magic bringing the beauty of the landscape, the female form and a free spirit together…all accented with the soft white of Australian south sea pearls.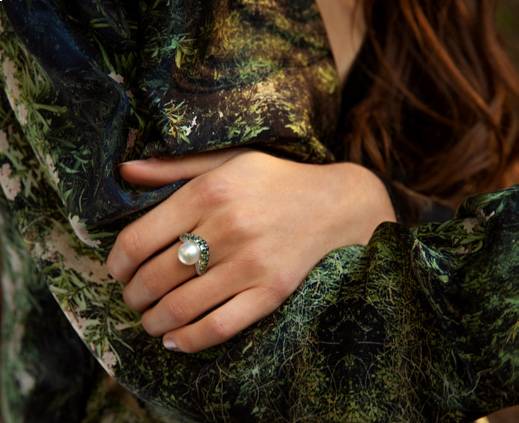 An immersive experience in solitude, in the dark, Claudio's breathtaking sound and video compositions were created during her first pregnancy and shot in Latvia with huge butterflies in Latvian forests and mosses. A perfect and sometimes uncanny accompaniment to Aneka's textile prints which she wore during parts of the shoot.
External view of the conservatory which housed Dr Lisa Cooper's installation.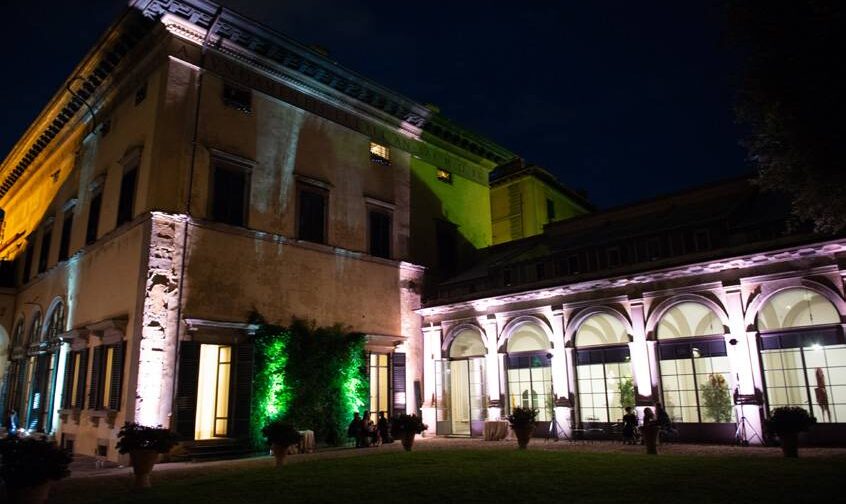 More of Lilli Water's photographic works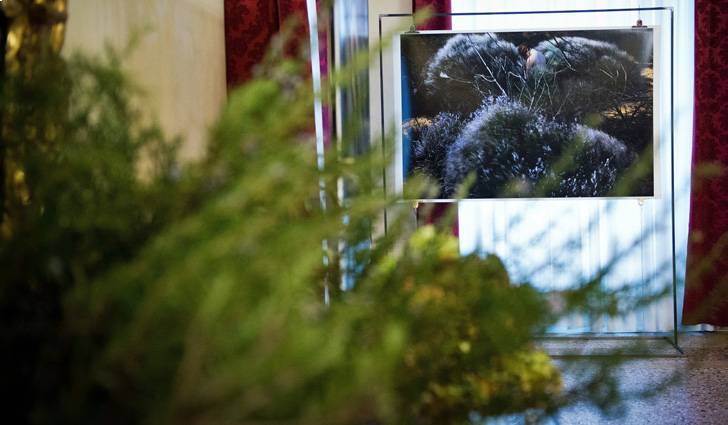 The transience of bubbles at the Gala evening, echoing the transience of Dr Lisa Cooper's 'Man is a Bubble'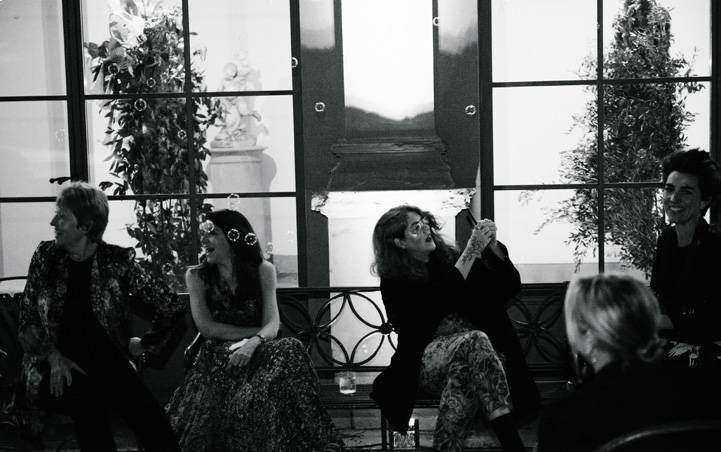 Il Salone Rosse, Palazzo Pandolfini, home to Australian photographer Lilli Water's especially commissioned 'Others Dream' exhibition and the closing Trufle Evening.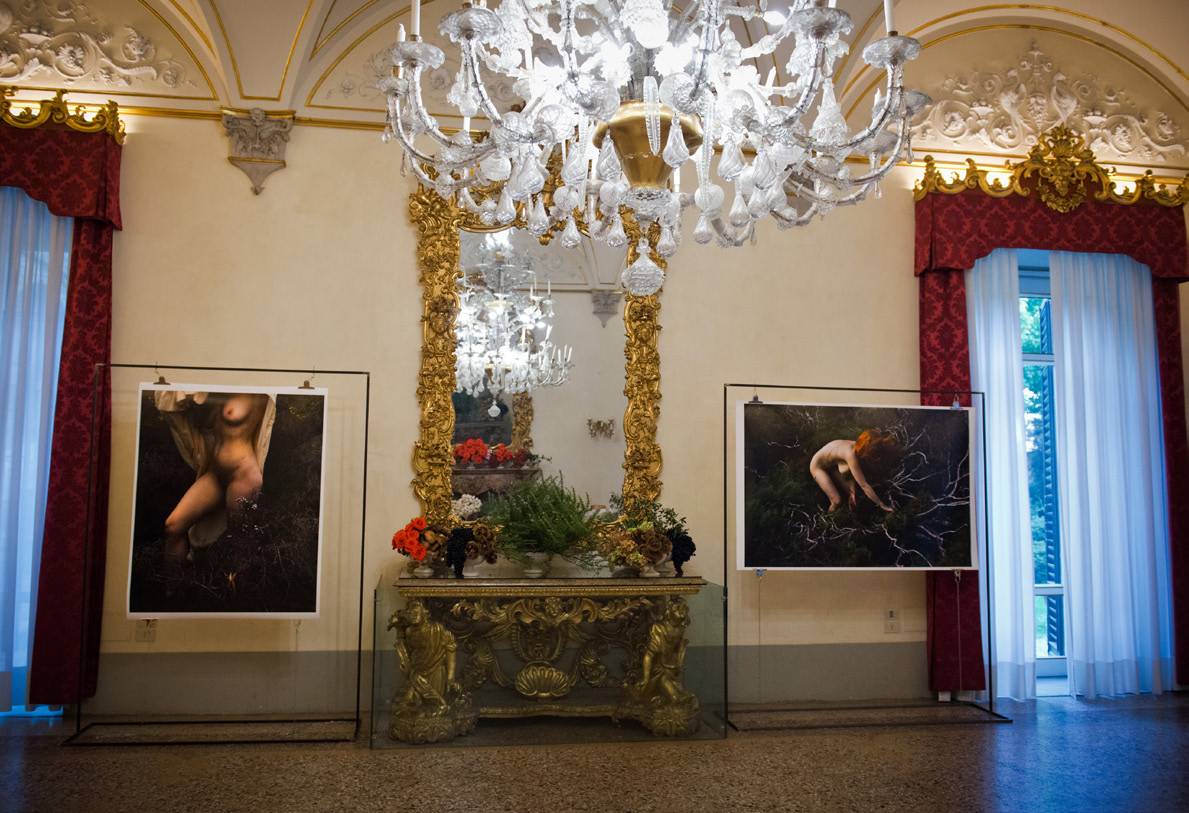 Entrance to the palazzo and installation.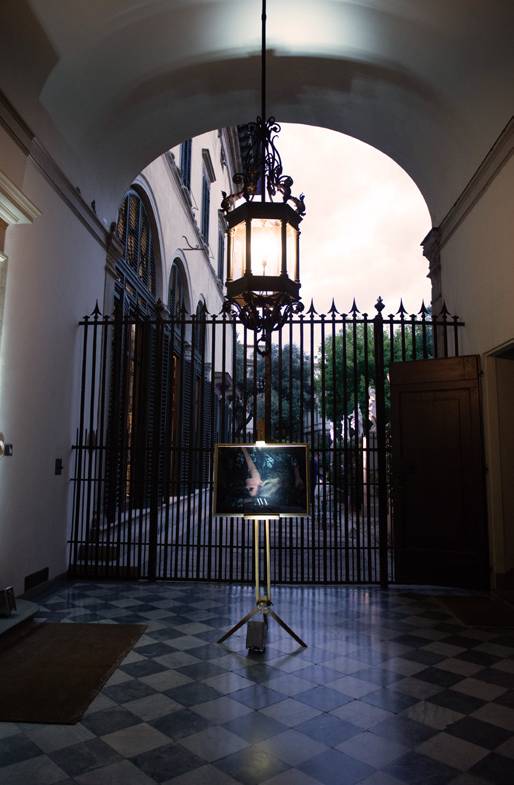 View of Doctor Cooper's 'Man is a Bubble' work from outside conservatory.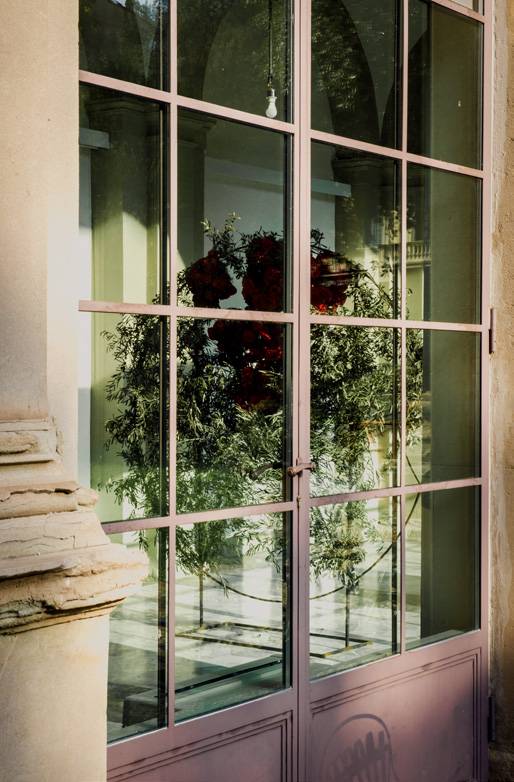 Guests at the installation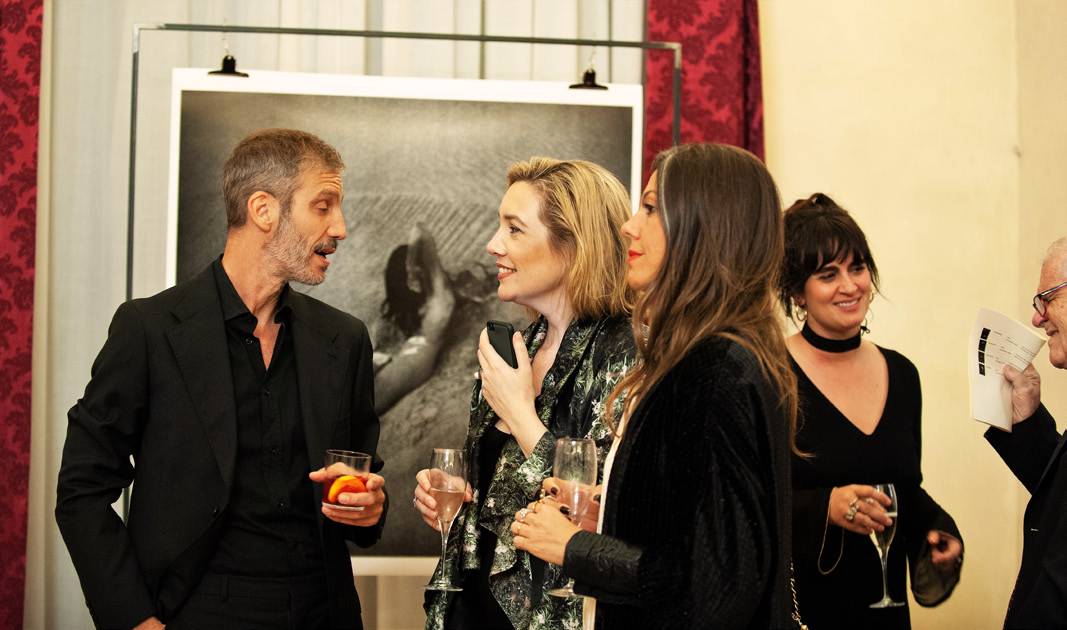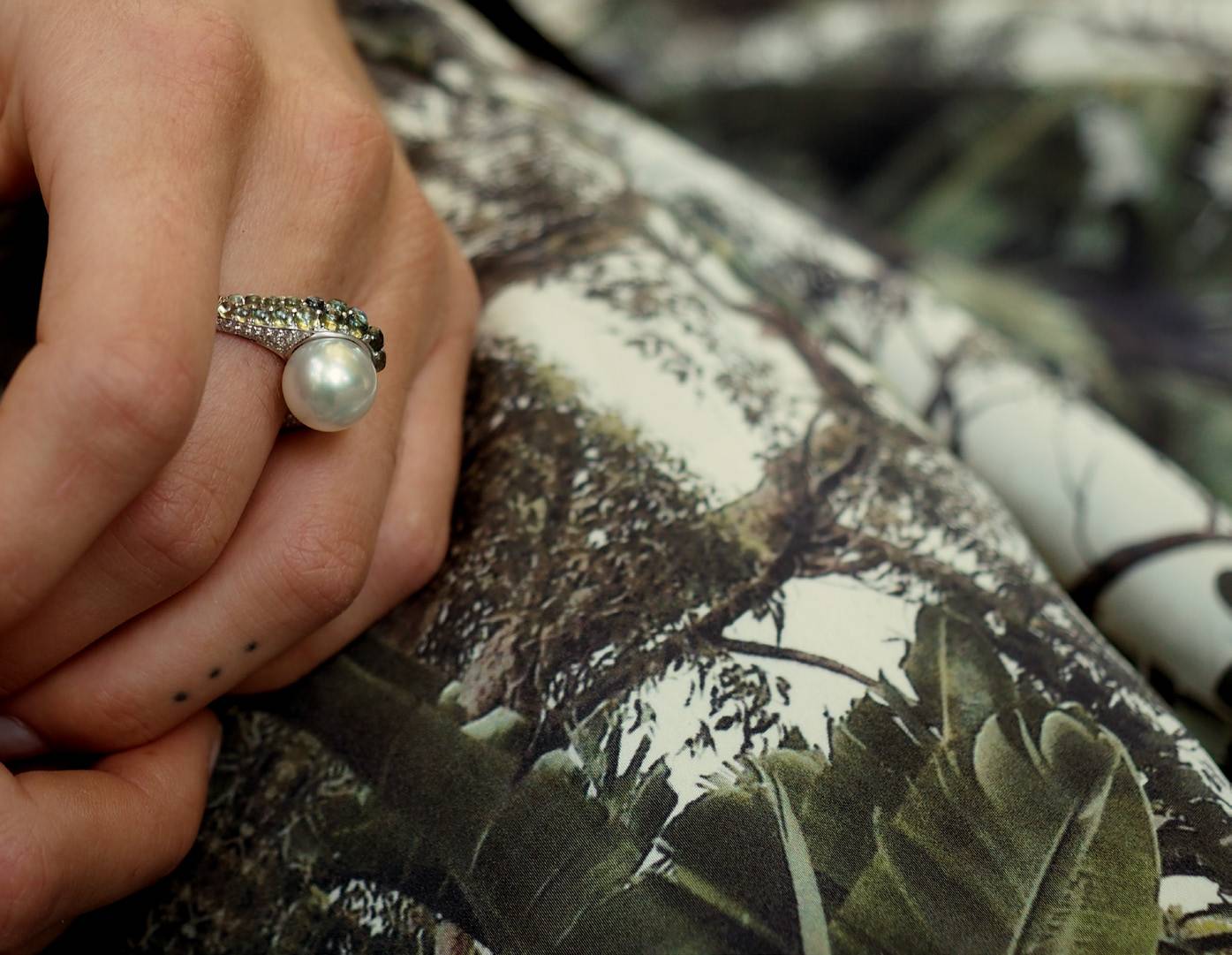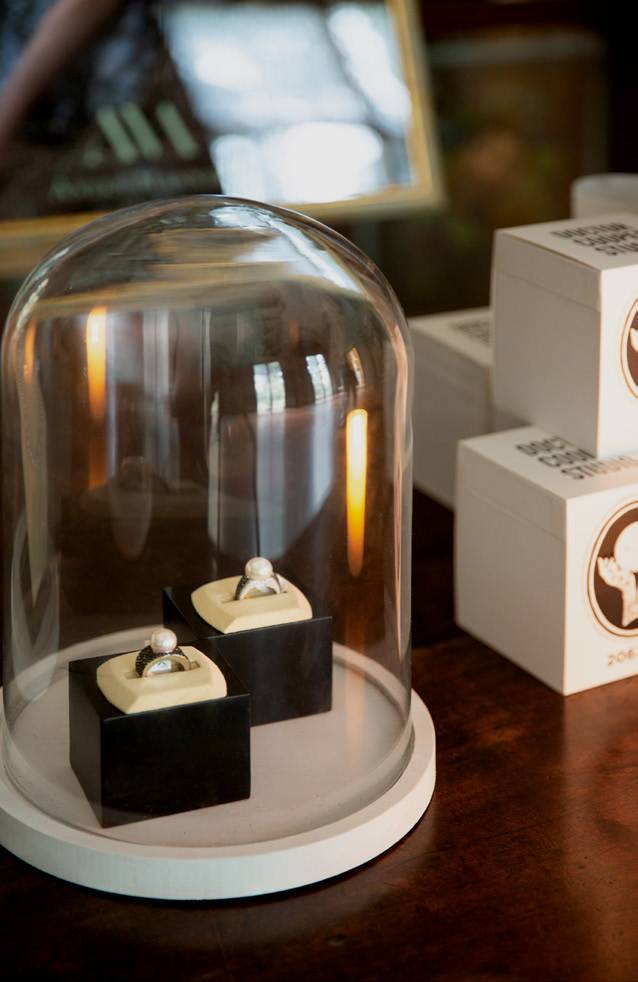 A selection of Kailis Jewellery including luxe strands and two more of Aneka's favourites from their range being the 'Adore Ring' in black diamonds and the 'Vibrance Ring', in black and white diamonds. Pictured top right alongside the burning candles of Doctor Cooper x Maison Balzac candles, the scent of our Florentine days.
A unique collaboration with Kailis, this statement piece was designed specifically to echo the landscape which is so lovingly captured in the textile prints Aneka designs. 48 cabochon sapphires in shades of subtle grey greens and blues hand- selected by Aneka herself to throw the lustre of an Australian South Sea Pearl into sharp relief. Accented on one side with 39 white diamonds and set in white gold this ring can be worn in two ways and is such a beautiful example of what happens when love, respect and craftsmanship come together
LUXURY OF LANDSCAPE COLLECTION
BY ANEKA MANNERS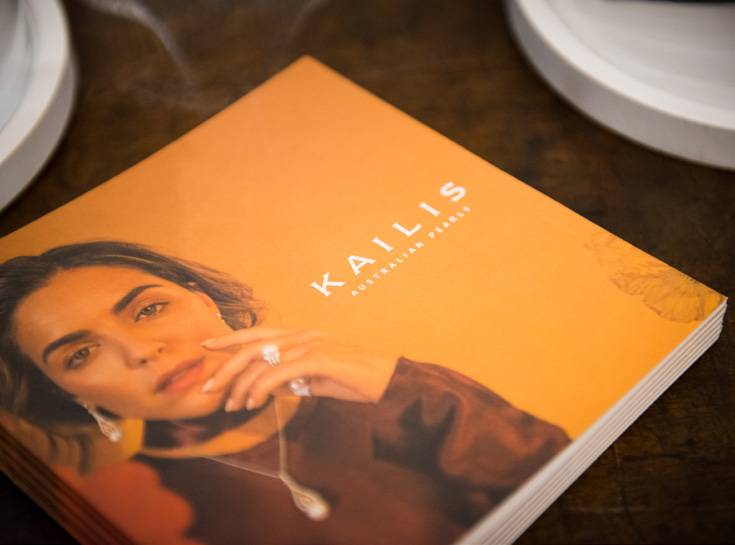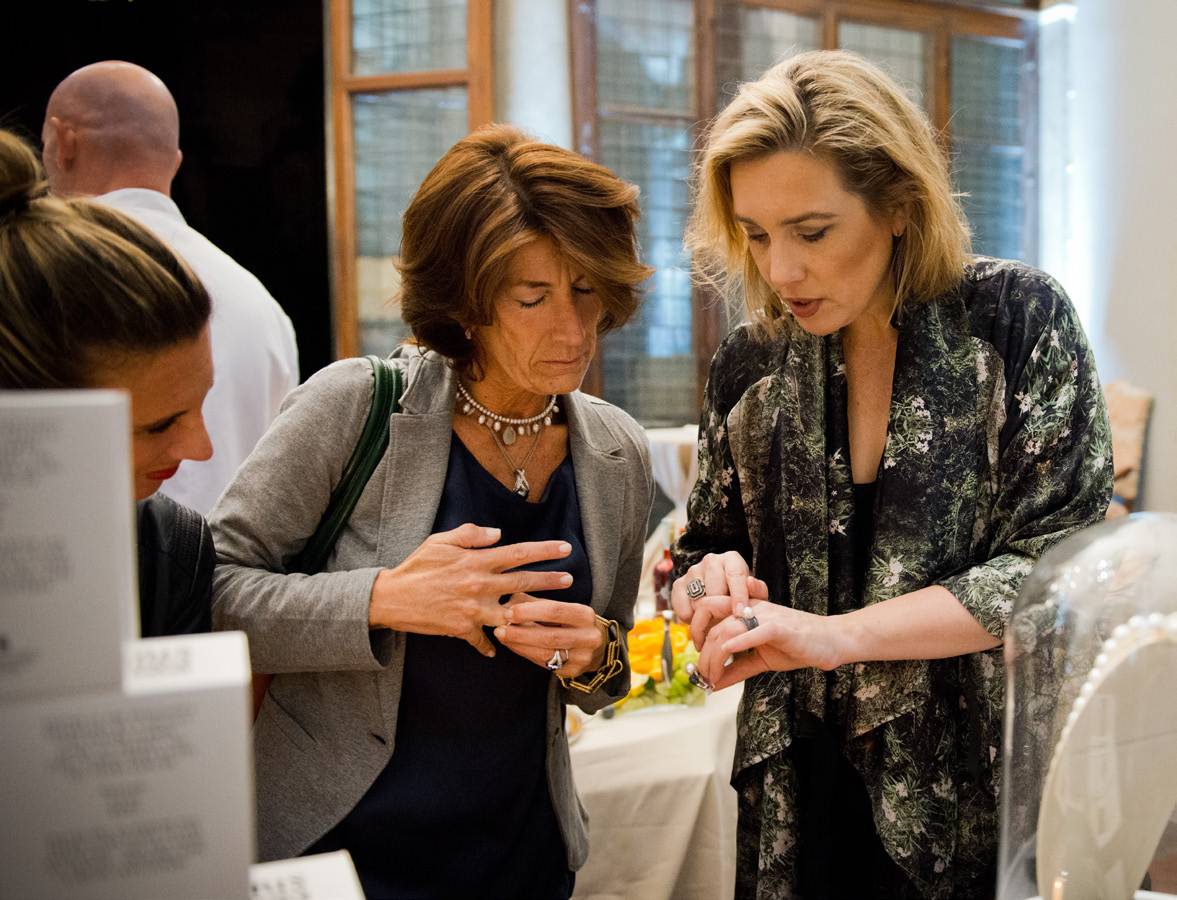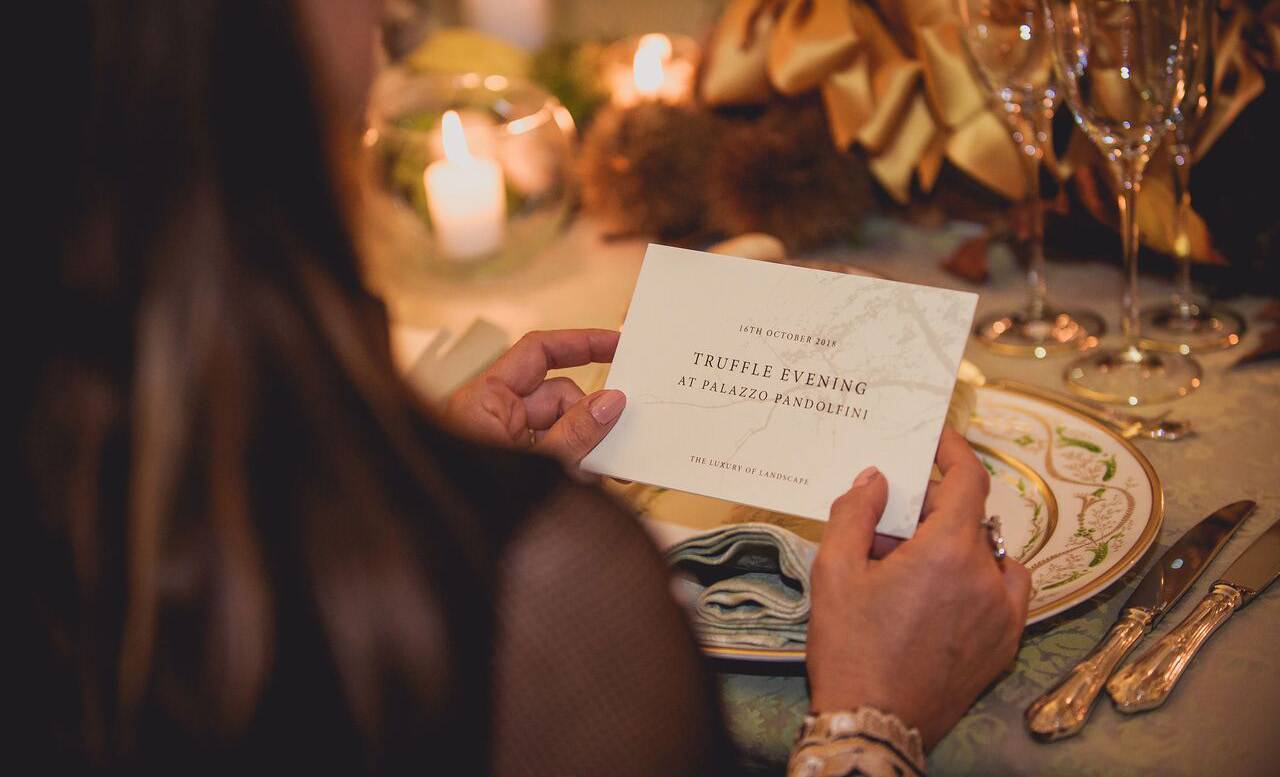 TRUFFLE DINNER
White Truffles were the seasonal centre of an intimate VIP experience, held for Australian and Florentine guests in the Salone Rosso, Palazzo Pandolfini. A cornucopic display of autumn chestnuts, grapes, pomegranates, squashes and moss dripped off the table. All aspects of the table setting including the opulent green and gold 'La Scala' tableware by renowned Florentine artisans 'Richard Ginori 1735' were hand-selected by Aneka in Florence to bring the landscape to the table. Descendants of the Mona Lisa herself, Princesses Irina and Natalia Strozzi of Tenute Giucciadini Strozzi brought fresh truffles collected that morning from the ancient forests surrounding their San Gimignano villa and over six truffle-rich courses with matched wines we heard the magical stories of a family who has been making wine since 994.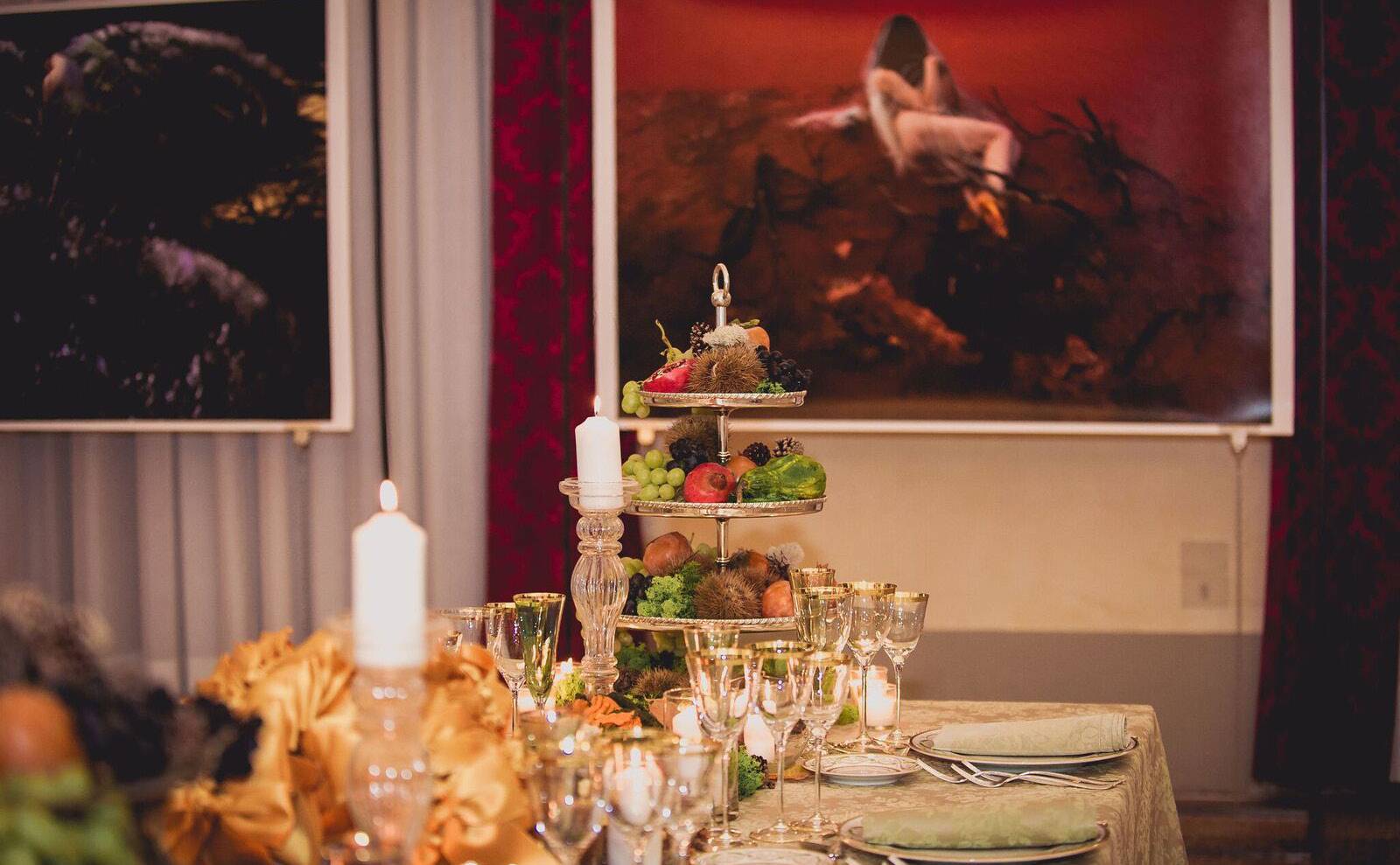 A one off extravagant affair our guests enjoyed the finest luxuries Florence has to offer.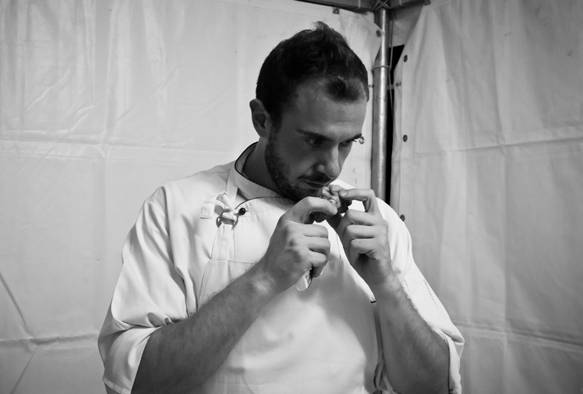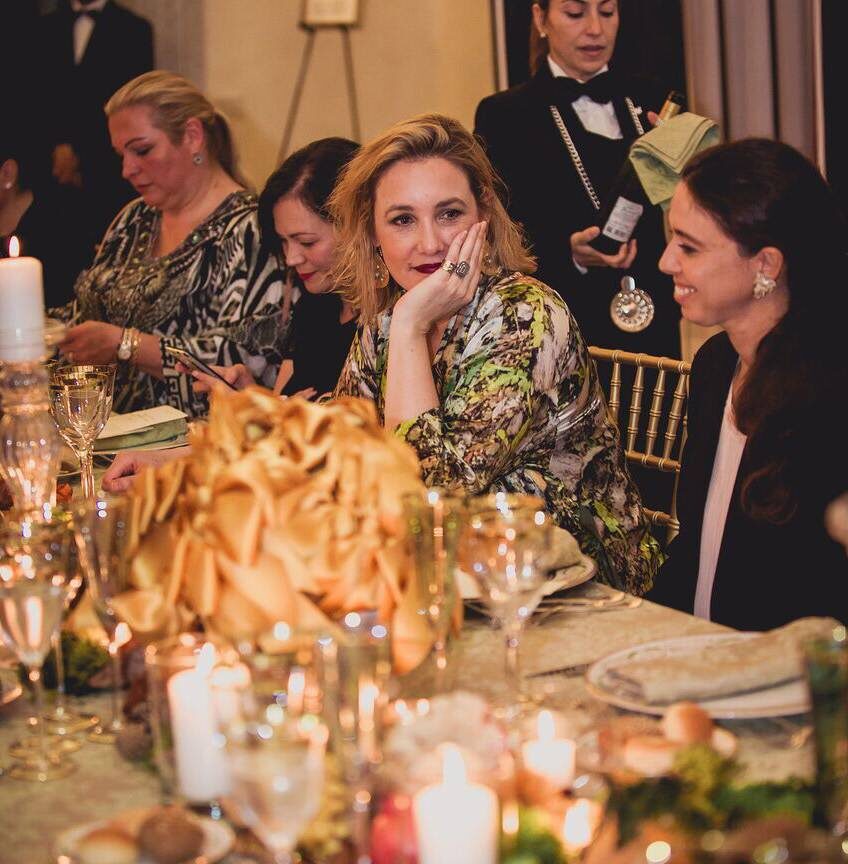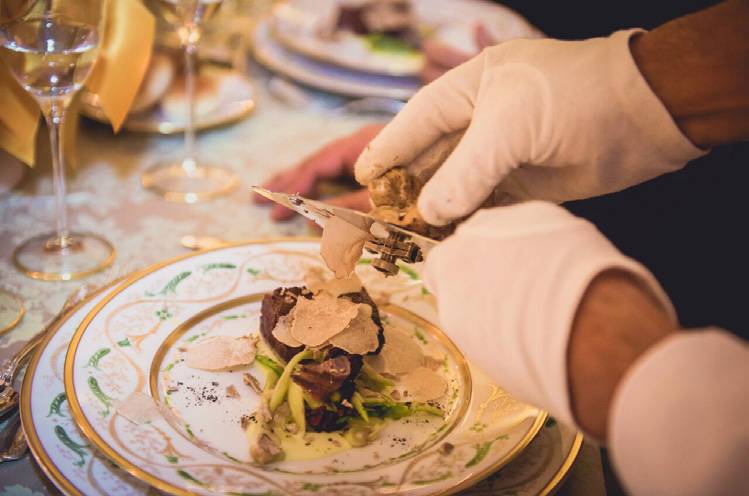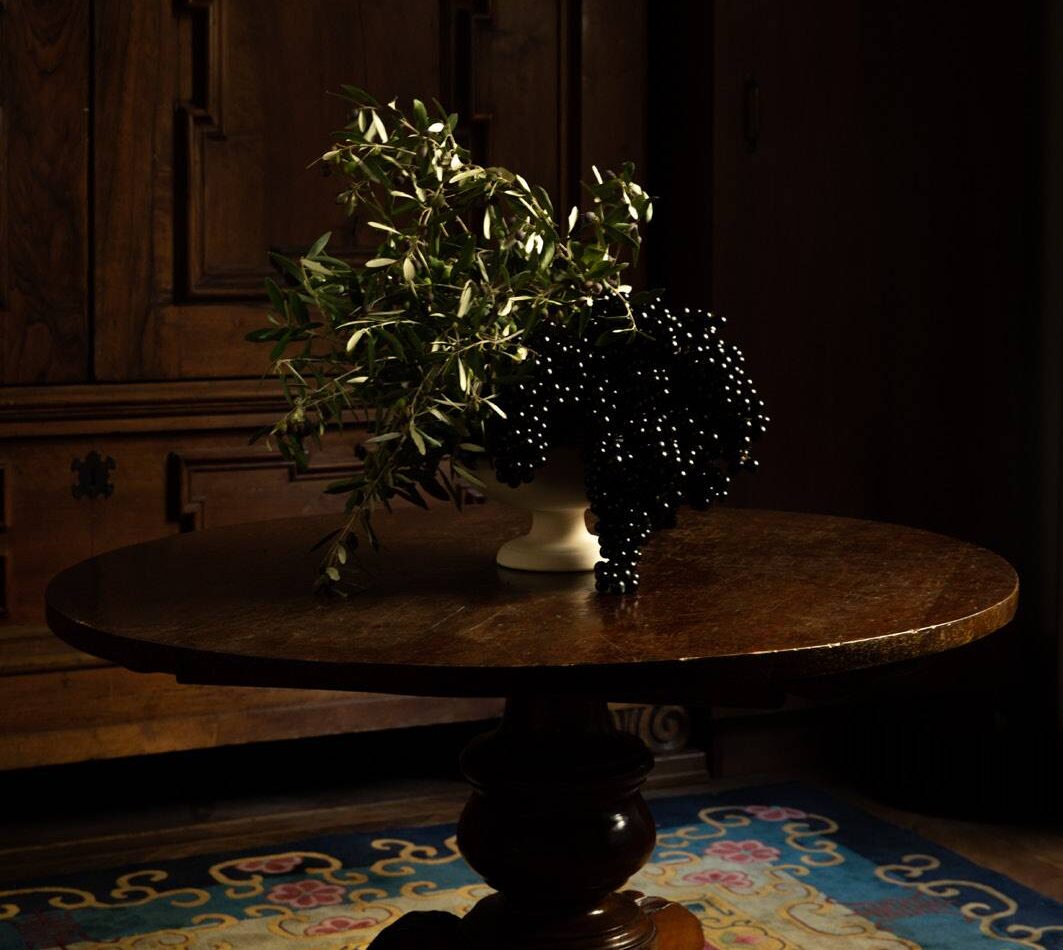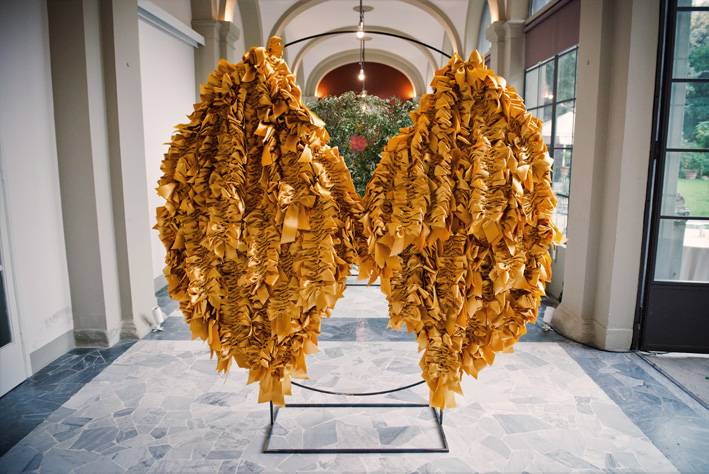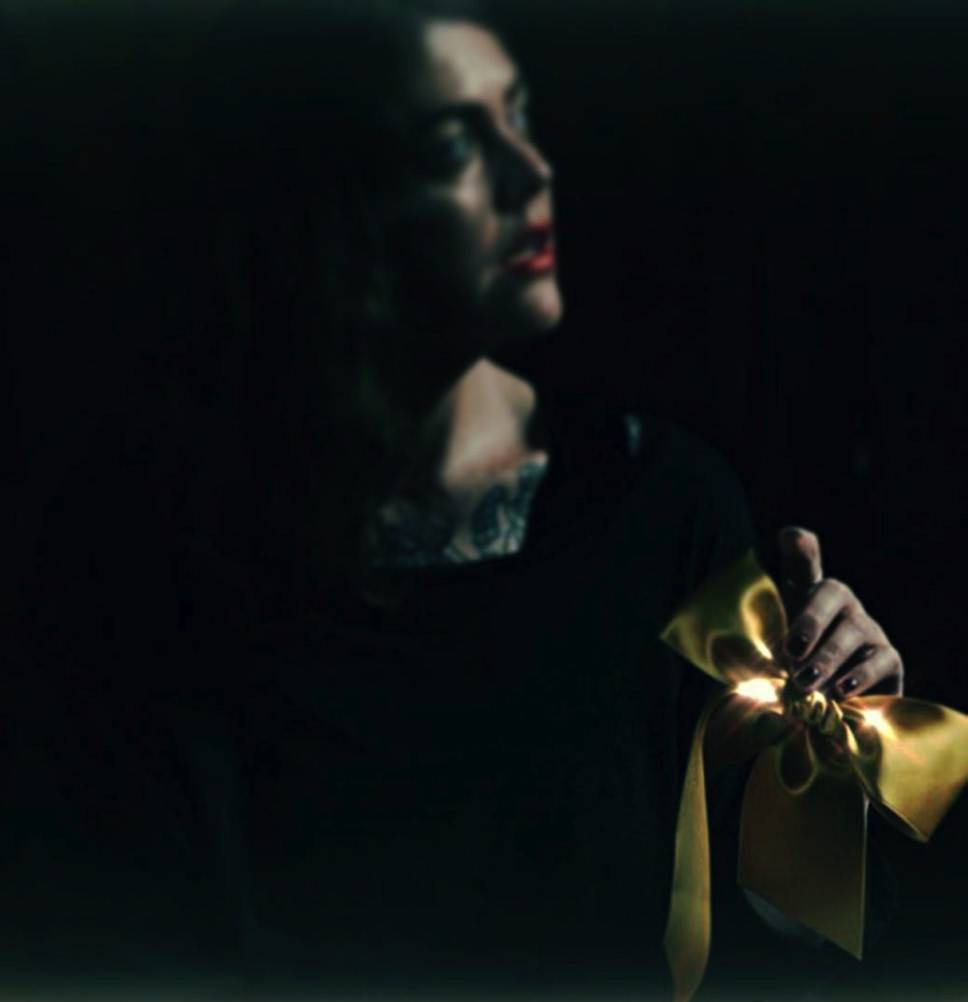 DOCTOR COOPER
Dr Lisa Cooper is a florist, artist, author and Doctor of Philosophy. Cooper holds a Doctorate of Philosophy in Fine Art from the College of Fine Arts UNSW and is a permanent artist resident of Carriageworks in Sydney. Works have previously been commissioned by the National Gallery of Australia, The Prime Minister's Ofice, The Museum of Contemporary Art, Tiffany & Co, Deutsche Bank and Sydney Theatre Company.
MAN IS A BUBBLE (HOMO BULLA)
c. 2018 Florence
Silk satin ribbon, Olive, Verbena, Love-Lies-Bleeding,
Persimmon, Artificial Silk Daitura, Roses, Fern
After the vanitas, this project utilises the medium of flowers to metaphor ephemerality and transience. Contrasting the still-life paintings that dominated the genre in the 16th and 17th centuries, the flowers that populate this work will not remain, 'still'. Over the course of the exhibition they will die as they had lived – in complete obedience to nature.
Top left Doctor Cooper also created smaller sculptural works to accompany other aspects of the installation.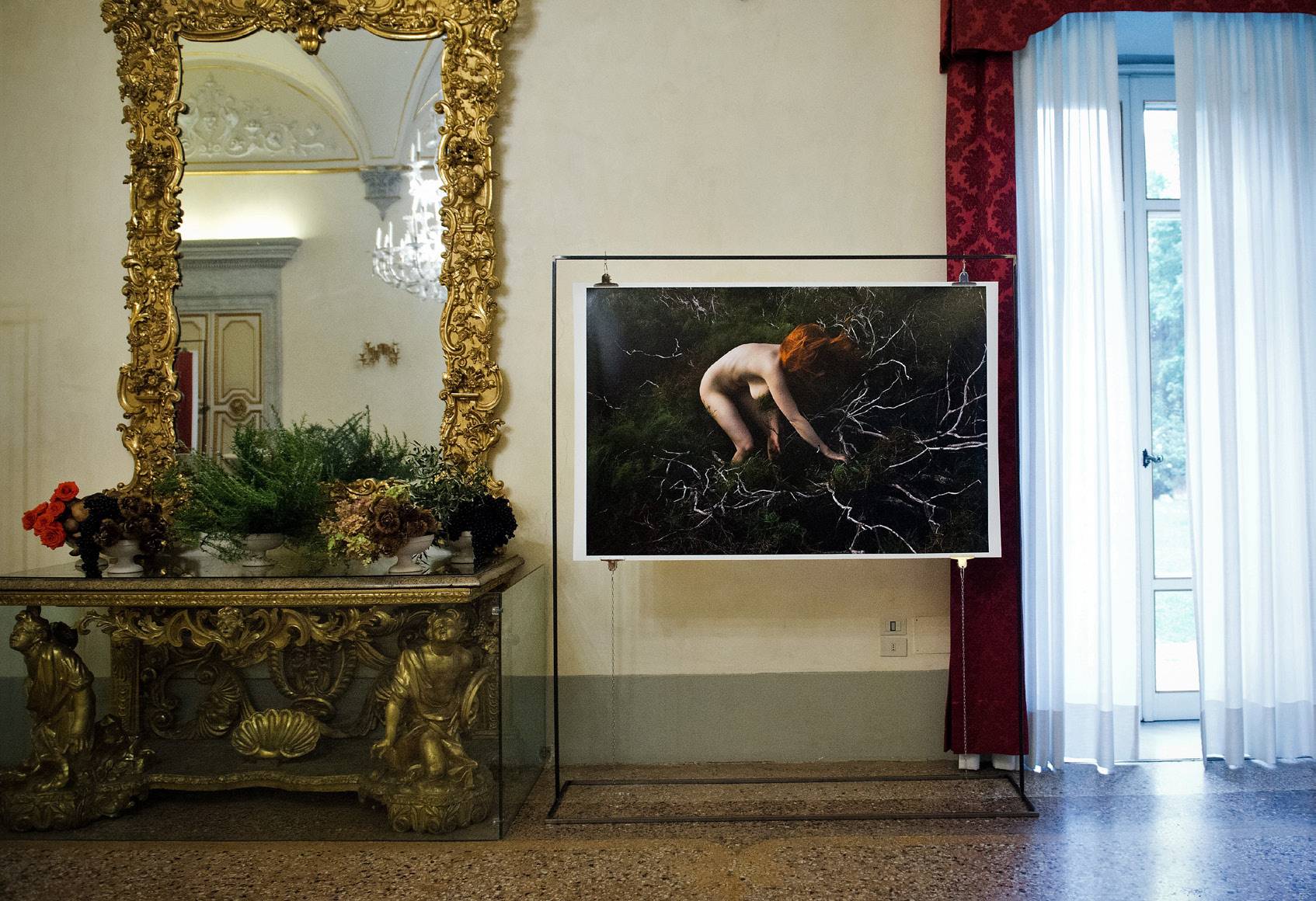 LILLI WATERS
OTHERS DREAM
commissioned work for Florence
c. 2018 Western Australia
Archival pigment print on cotton rag
Others dream questions our relationship with nature, ourselves & our ideas about female identity through unsettling & otherworldly scenes. Female figures intermingle within primordial & forboding landscapes and there is a stripping away of the stereotypical vulnerable and fearful woman. These women appear to be birthed into or from nature. Naked yet unafraid and empowered and belonging to the landscape. At dawn and dusk, the edge of slumber and first light, these figures awake our of the darkness & live in the hours when others dream.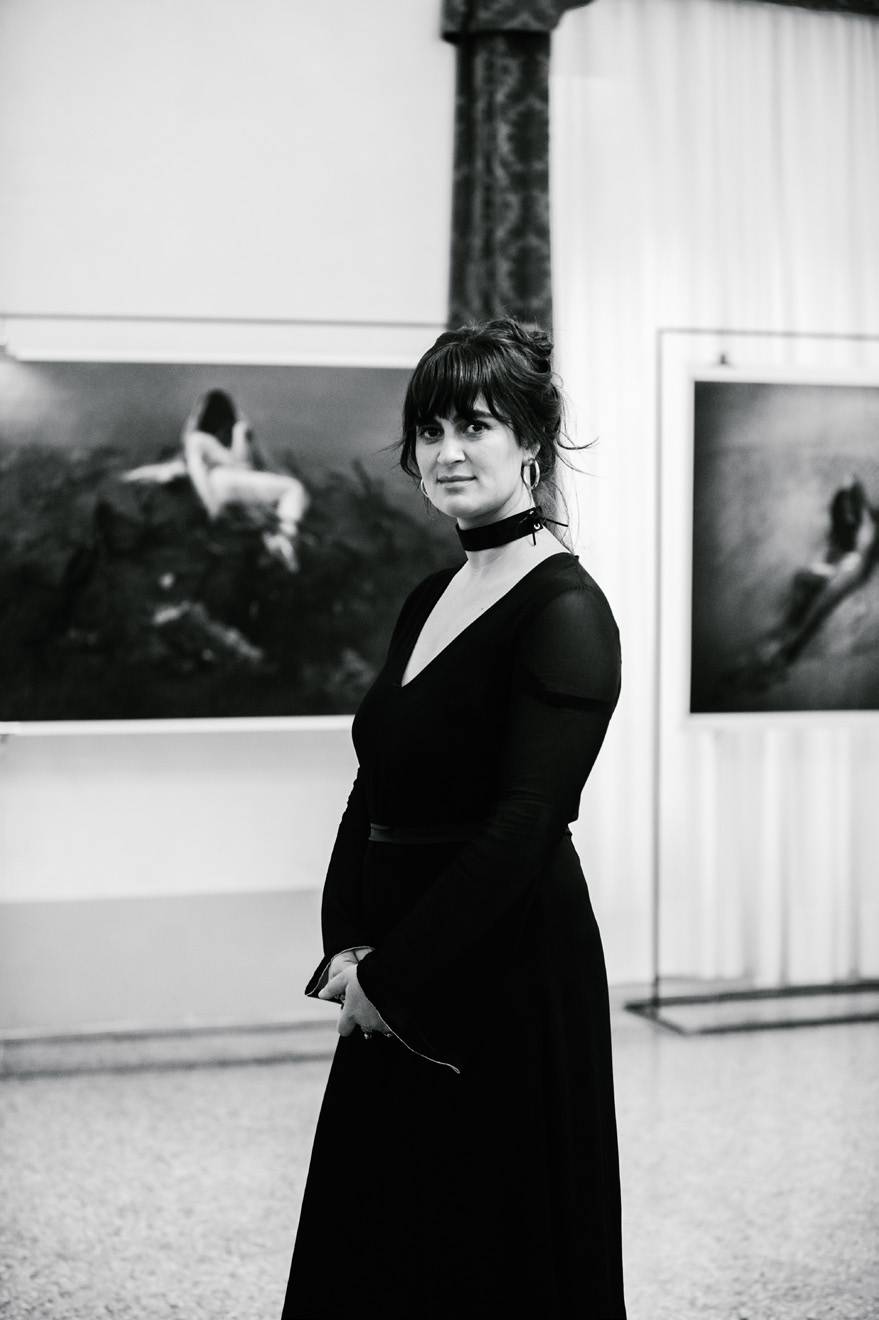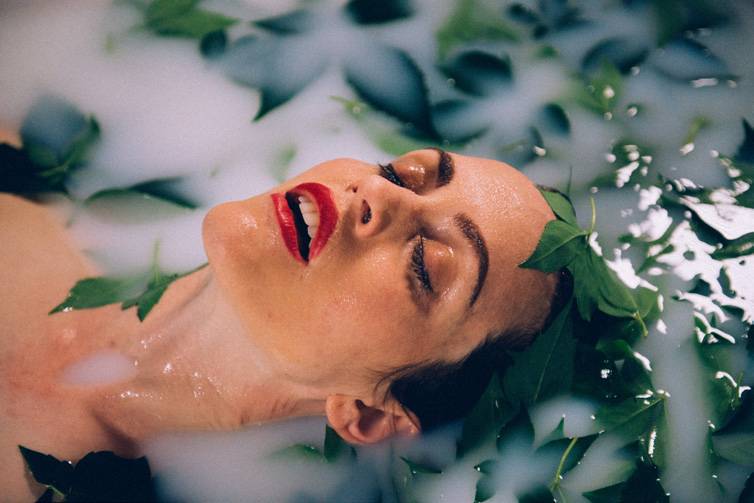 CLAUDIO
CLAUDIO (aka Rachel Claudio) is composer, producer and vocalist originating from Perth, Western Australia. Rachel's solo work as an electronic artist has gained her worldwide notoriety, creating and producing lush tracks in real-time. 2017 saw Claudio headline at the National Gallery of Victoria for House of Dior's 70th Anniversary Exhibition, feature as part of Red Bull Music Academy/Ableton Liveschool's All- Female Producer Australian Tour and release her first EP under this moniker, 'II:Nocturne'. Check out her TEDx talk & performance entitled, 'How to Translate the Feeling into Sound'.
AUBADE
c. 2018 beaches of Western Australia,
Forests of Latvia
All music written, composed and performed by
Rachel CLAUDIO Directed by Rachel CLAUDIO
& Martins Dabolins
Song(s) or instrumental(s) evoking daybreak'. A collection of moving tableaus. 'Aubade' is the world exclusive of the visual ep from producer/ composer/ songwriter/vocalist claudio. It was inspired by, recorded, filmed & edited over the course of her first pregnancy.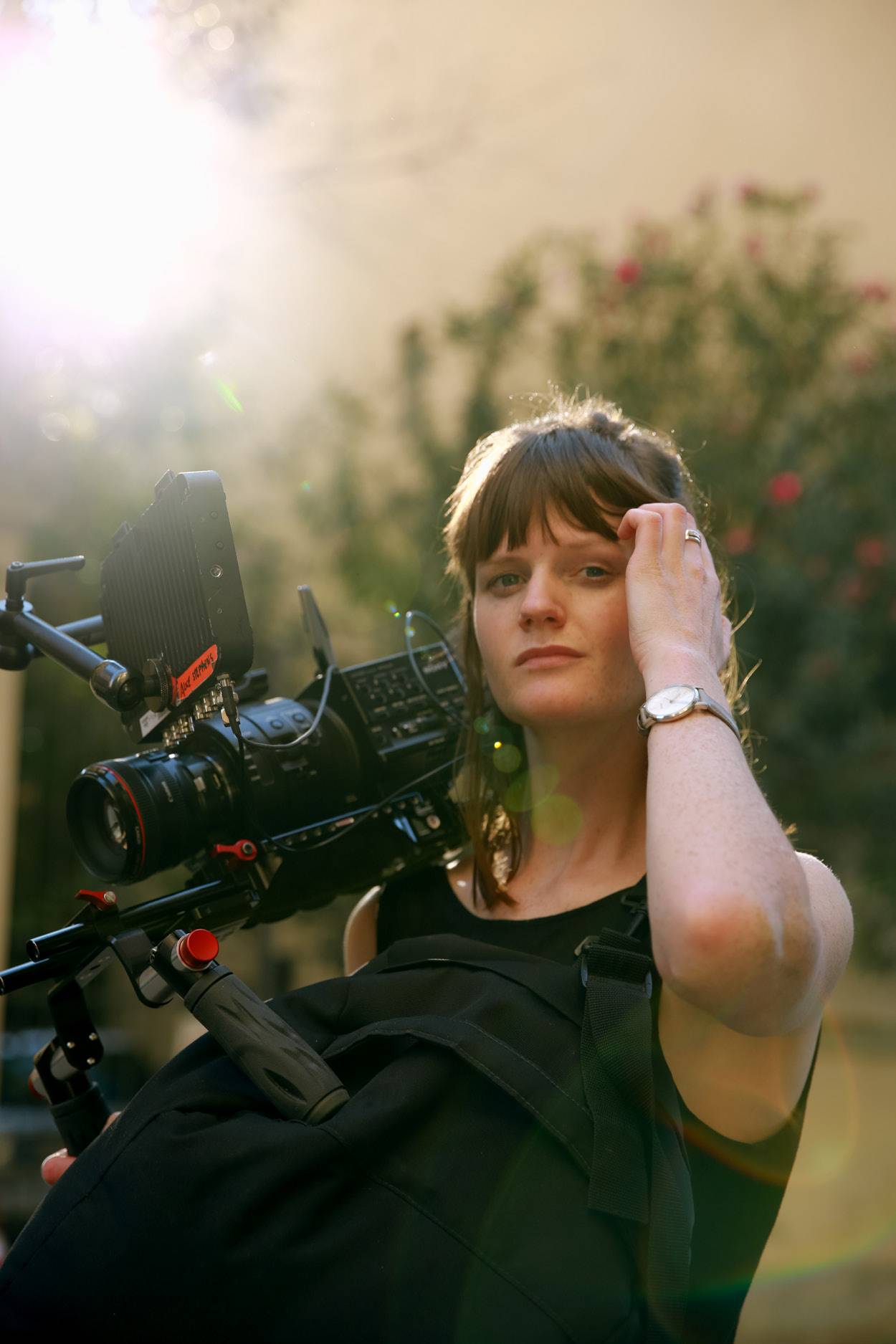 ALICE STEPHENS
Alice Stephens is a Melbourne-based cinematographer with a passion for stories and pulling threads together. Completing exchange programs in Hong Kong and Philadelphia during her Bachelor of Film & Television, Alice discovered her love of travel, and subsequently travelled twice to Kenya to shoot short documentaries for the NGOs Slum Code and Women for Women, together with directing, shooting and funding a short documentary about Israel's Dead Sea in 2016. Alice's gentle, quietly commanding and direct nature behind the camera helps narratives form in a raw, unfiltered way creating compelling stories across multiple disciplines.
Alice Stephens has been part of the 'Luxury of Landscape' journey since its inception and during its creation and realisation. She travelled to Florence with us to document the event, along with commissioning footage from Latvia during the production of CLAUDIO's video work. She is charged with exercising complete creative license in the completion of a documentary of the process from start to finish. 'Il Palazzo' was completed in 2019 and submitted to film festivals worldwide.